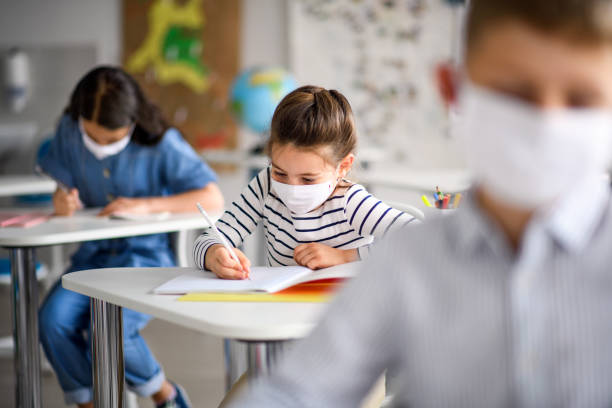 Three levels of education are offered at Global Sevilla  International School di Jakarta: kindergarten, primary, and secondary school. Each level uses an education system based on an international curriculum. It aims to build students' academic quality while still instilling good character-building.
The Curricula of Global Sevilla Primary School
The Primary Education level of Global Sevilla focuses on implementing inquiry-based active learning for students. This school combines two international standard curricula, Cambridge and International Primary Curriculum (IPC). It makes Global Sevilla one of the schools whose graduates have great international school student standards.
IPC becomes the basis of all primary-level learning at Global Sevilla, where all learning topics are child-friendly. Through this learning, students can confidently develop their abilities in academic and personal fields with fun learning. They also learn how to have a good character for themselves and others.
Furthermore, with various activities and challenges during the learning process, students can fully learn. Moreover, learning activities at Global Sevilla also familiarize students with being able to study independently, in pairs, in groups, and together with classmates. Global Sevilla International School di Jakarta tries to balance students' social and personal lives.
In addition, IPC provides students with a creative-thematic and comprehensive curriculum, with each lesson having a specific purpose tailored to the theme. The themes used are forces, electricity, celebration, and many more. It makes students more focused and maximal in understanding one material.
English Proficiency Program at Global Sevilla Primary School
At Global Sevilla, the primary and secondary levels have an English proficiency program to facilitate students becoming fluent in English, including the four important abilities. It is supported by the international curriculum, which requires students to have good English skills. For the English proficiency program, there are two kinds of study focus for students.
The first is reading and writing. Students will learn to build their literacy and writing habits at the library through book reports after reading. The focus of the next study is listening and speaking. Students will be accustomed to presenting and performing using English. Global Sevilla International School di Jakarta strives to improve students' confidence in using English.
Once parents see the education system at the elementary level at Global Sevilla, they can see that everything about the curriculum and learning process is done with the utmost care and attention. It aims to provide a high-quality education for the students. Furthermore, this school is the right place to learn and develop students' abilities in a positive environment.